"Insanely Simple Workout Program Used By National Bodybuilding Champion That Anyone Can Use To Help Them Achieve Heavenly Legs"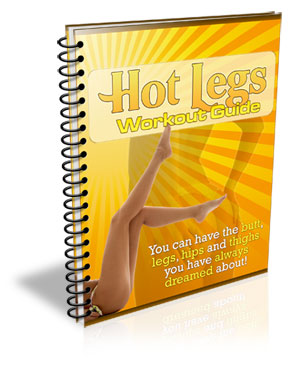 Dear Friend,
Would you like to know more about the simple exercises I learned over the past 25 years that helped to substantially improve the shape of my butt, leg, hip and thigh area? These are exercises that helped me to go on and win a national physique contest! If you are unhappy with areas of your lower body and would like to use these same techniques, then please keep reading.
I created this workout guide in order to make my knowledge and expertise available to people around the world. And, one by one, as each of you purchase this simple and effective workout routine and follow it consistently; you will help me accomplish my mission, as you experience the fantastic results that you are capable of.
If you are like most women, you have some issues with your lower body that is driving you crazy. You are not happy with what you see in the mirror and it affects every aspect of your life. You have made a bunch of unsuccessful attempts at fixing your stubborn trouble spots and problem areas and you are finally at your wits end.
But you are not giving up just yet… Because you still think you can fix the things about your body that bother you the most…
And you are quite right - you can make improvements - and you'll be shocked at how easy it really is…

Discover what real exercise is
Forget the little pink weights, forget the butt blaster, and forget "muscle sculpting" with Susie the hyperactive personal trainer. Don't waste your time with exercises like bicep curls or walking on a treadmill. For 99% of all people, exercises like these are inefficient.
Somehow the notion that exercise should be either easy or only moderately difficult continues to be the most detrimental misunderstanding by many would be exercisers. People are being misled into believing that they only need to mildly exert themselves and they will reap dramatic benefits in the process.
This misguided assumption destroys the potential effectiveness of the exercise regime of every person who possesses this belief. You will be very disappointed with your lack of results if you let this belief interfere with your willingness to exert yourself during your workouts.
If you want to truly improve your lower body forget the useless ineffective exercises that other programs will tell you to do
Let's get thing straight – activities such walking, running, biking, swimming, etc are often construed as exercise by the media, general public and health/medical professionals. These activities qualify as recreational physical activities and do not satisfy the definition of exercise and are not a necessary component of a proper exercise program.
You have been lied to about the type of exercise that will get you real results
Modern technology continues to make manual work a thing of the past. To make matters worse, magazines, newspapers, books, and ill informed fitness instructors have for years been inappropriately lowering the standards of exercise and telling people to: "go at an easy pace", "stop if you feel discomfort", and of course " do what you enjoy, as exercise should be fun!".
Now they are even telling us that activities such as grocery shopping, gardening, walking, playing with the kids, all qualify as exercise. So, is it any wonder that when an attempt is made to teach people "real" exercise they have such a hard time coming to grips with the reality of hard work?
Why cardio type exercise will NEVER improve your lower body
Recreational activity and an exercise program are two separate things. The benefits of proper exercise, and the stimuli necessary to produce beneficial health improvements, cannot be accomplished with recreational activities.
If we are to expect anything in the way of meaningful results from exercise, including noticeable visual changes in body shape and appearance, we must exercise in such a way that challenges our bodies beyond our already existing capabilities. Only then will the body adapt.
This is where this workout program comes in and will give you solid direction on how to shape, tighten and trim your lower body to achieve the pair of hot legs you desire.
the one stop guide for total leg training
easy and simple to follow routines for shapelier legs
designed to help tone and tighten legs from top to bottom
You will know this program is for real from the first time you try it. You will feel the muscles in your butt, hip and thigh area working with each repetition and getting firmer and tighter with each passing week.
Before you can have a toned, lower body you must learn several simple exercises
You will also discover:
which exercises give you the most bang for your buck
the number one and number two exercises that will give you the best shaped legs and a firm sexy butt
how these exercises can contribute up to 95% of your results
the number one benefit of these exercises - FAT LOSS!
how this exercise can send your metabolism (the rate your body burns fuel) in orbit incinerating excess body fat
the most efficient exercises that will produce maximum results in minimum time
you will never get the body you want without learning these exercises
how to get your body to work with you not against you
the difference between recreational activities and proper exercise
challenging leg exercises that will whip your lower half in shape
secrets from over 25 years of National level bodybuilding competition training that newbie trainers are clueless about
There will be no more guesswork on which exercises are the best for your stubborn problem areas; they are all included in Hot Legs Workout Guide. Not knowing what to do is no longer an excuse

Have you been searching for a cellulite busting program?
Well, you are so in luck the easy to follow Hot Legs Workout Guide will help get rid of cellulite as well as provide many other health benefits to you. It will help you feel young by adding muscle tone, improving circulation, building strength and endurance, reducing body fat and overall giving you more energy.
And even if your lower body looks pretty good the way it is, you might want to keep it that way as you get older…
The two thigh firming, waist reducing exercises most trainers will never show you because:
they never learned them
they think they can do it the easy way and not have to put a bit of effort in or
someone taught them that these two 'size dropping' exercises are dangerous.
Funny there are women in their 60"s that are enjoying the many benefits of these calorie incinerating exercises that are very popular with female fitness and body sculpting competitors. Start doing these exercises right and you will literally see changes right before your eyes.
As you know 'things happen for a reason'. And you found this website for a reason. Most likely, because you are unhappy with some of your physical attributes and you are ready to make some serious changes. Or you may just want to make what you have a little better. Well, today is your lucky day!
So, if you want help to change your leg, butt, hip and thigh area today just scroll down to order.


PLUS Bonus #1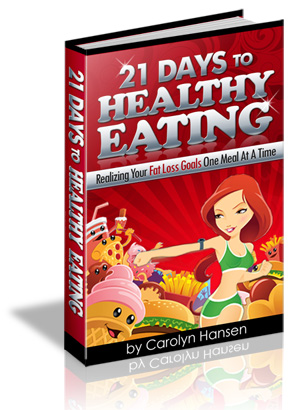 My 21 Days To Healthy Eating Blueprint.
Allow Me To Show You How
To Devise Your Own Approach
To GUILT FREE EATING
Odds are, you have probably learned a lifetime's worth of bad eating habits that can be difficult to break. But break them you can, by the time you have finished reading 21 Days To Healthy Eating and begun putting the ideas into practice.
Normally $37 - Included As A Bonus For You
PLUS Bonus #2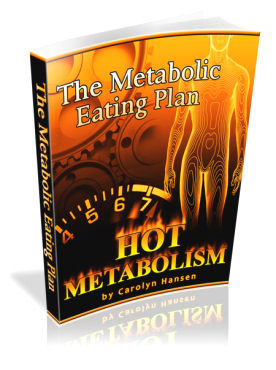 My Hot Metabolism Trilogy.
The Result Of
3 Decades Experience


In The Art Of Increasing The
Metabolism To Burn Fat

Once you get your hands on this 3-volume set you will have in your possession all my best advice for how to keep your metabolism primed so that you can burn fat essentially around the clock. This is the secret to lasting, long term fat loss and body weight management.
Normally $37 - Included As A Bonus For You
PLUS Bonus #3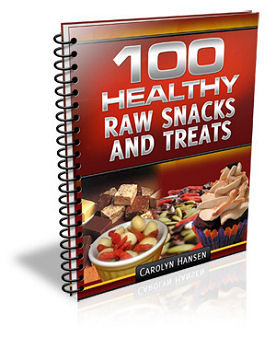 Straight From My Kitchen To Yours -
100 Mouth-Watering Recipes
For Healthy Snacks And Treats
+ 16 Bonus Desserts
Do yourself a favor and start adding to your daily menu a few of the snacks and desserts found in the pages of this little book. All of the recipes as from my own kitchen, tested for taste and composed of only healthy raw ingredients that pack your diet with the nutrition your body needs to fight off any case of the munchies or food cravings that can spoil your attempt to get your metabolism on track.
Normally $27 - Included As A Bonus For You
PLUS Bonus #4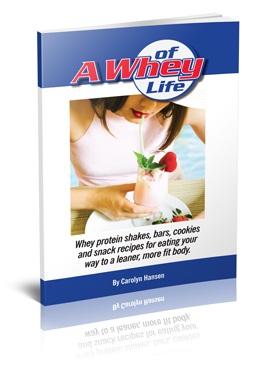 My Whey Of Life Recipes
For Delicious & Nutritious
Fat-Burning Smoothies
Inside this report you'll find protein-rich recipes for shakes, bars, cookies, snacks and ice-cream that will have you eating your way to a leaner, more fit body. Keeping trim doesn't have to be a chore when you how to prepare the RIGHT kind of snacks!
Valued At $17 - Included As A Bonus For You
PLUS Bonus #5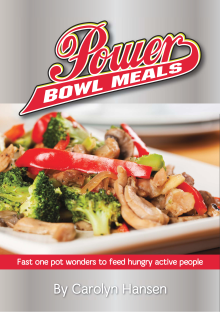 My Power Bowl Recipes
For Protein-Rich Fat-Burner
Meals With A Zing
The recipes in this report will provide you with just the sort of protein-rich fat burning meals that work in combination with the exercise routines in the Hot Legs Workout Guide to produce legs to die for!
Valued At $17 - Included As A Bonus For You
The Painful Cost of Doing the Wrong Thing
The 'easiest' wrong thing you can do is – 'nothing'. By doing nothing you assure yourself a slow (sometimes fast) and sure progression of the things you are unhappy about – the problems with your lower body that bother you the most. With the passage of time and lack of proper exercise and sensible nutrition – you allow the aging process to do whatever it wants – and that is to make you old, saggy and weak as quickly as possible, unless you do something about it.
From a short term perspective – you may trying some sort of quick fix lower body 'repair' – such as expensive and ineffective cellulite treatments, bogus supplements fraudulently labeled to make a smart person like you actually believe that your body improvements can come in a bottle, a dangerous new drug that is supposed to help you with your weight and body or even cosmetic surgery, that has a whole list of nightmarish possibilities all by itself.
You can download Hot Legs! Workout Guide today...
For Only $37

You can access your report immediately, even if it's 2:00 a.m. in the morning! If it sounds like something you've been looking for all your life, why not get started right now?
How important is How You Look To YOU?
Stop wasting your time. I have been where you are. I have done all the trial and error, and suffered the frustration of not being able to wear shorts because I was embarrassed about my flabby legs. Take advantage of my journey and skip the trial and error learning curve. Start shaping and toning today!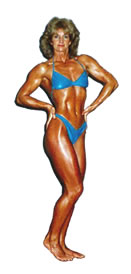 Sincerely,


Author, Fitness Centre Owner & National Champion Bodybuilder
Please email info@hotlegsworkout.com with any questions or feedback.